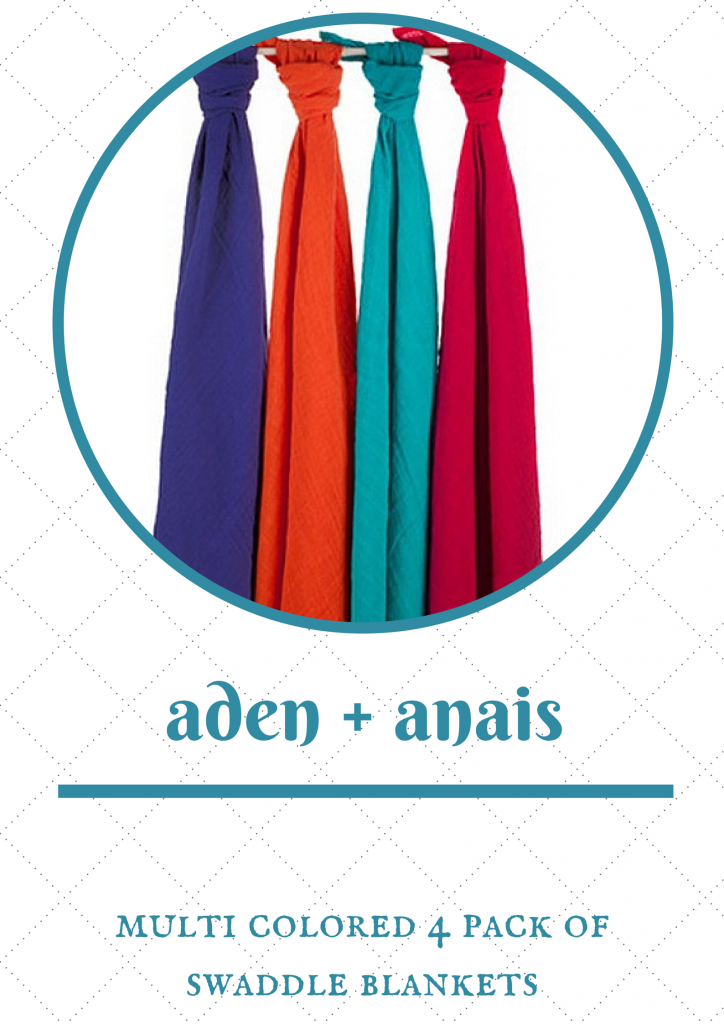 On the fourth day of Christmas my sleep coach gave to me…. aden and anais swaddle blankets for my baby!
If there is one blanket I recommend the most, its the aden + anais Swaddle Blankets. These are on my "must have" list for all new moms! Everyone I know not only uses these blankets, but LOVES them!!!
Designed by a "mom on a mission" the aiden + anias Swaddles are large enough to be useful for so many things!
I have used my aiden+anias muslins:
to swaddle my babies
lay on the ground for diaper changes
cover my car seat and stroller
nurse in public
These soft, organic cotton muslin swaddles are not only beautifully designed with modern prints but are also a super handy tool. As a Floridian Mama I am always trying to find products that are helpful for the heat and these lightweight swaddles are breathable and versatile! They are high quality, easy to clean and have lasted through 2 of my children so far. Enter below for a chance to win this multi colored 4 pack or go check out their website to purchase your own here!