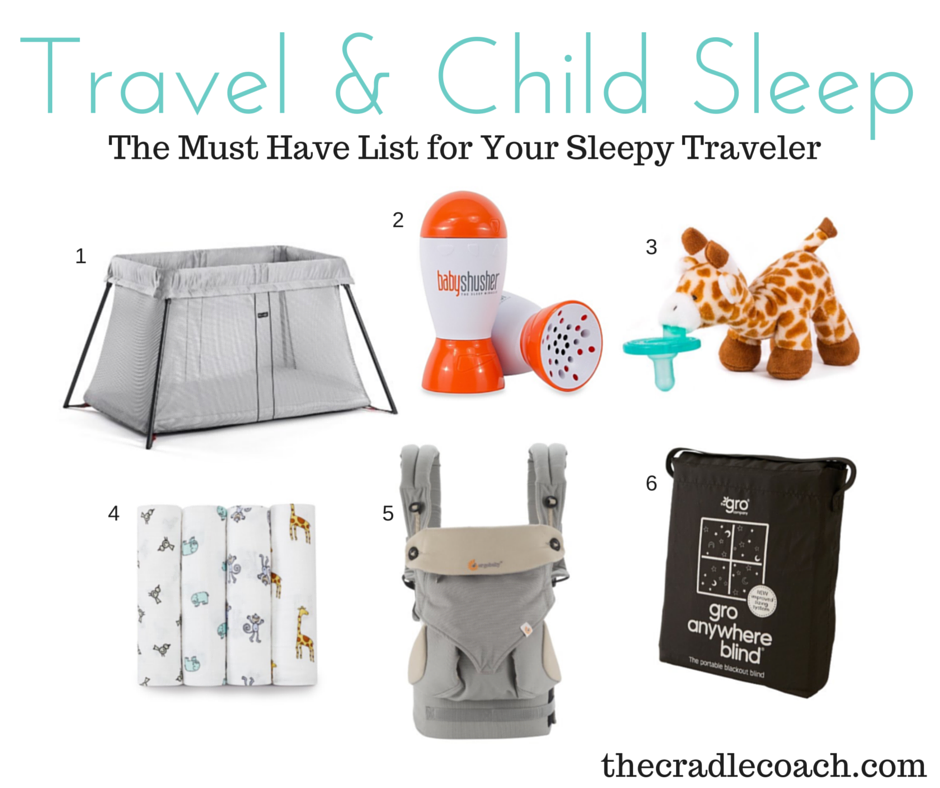 School is out, tickets are booked and summer adventures are here! Before you hit the road during this travel season, be sure to bring along some of the most important items to help give your child the best quality sleep possible while they're world is changing. We put together some of our most favorite must have products that we use when we head off on our vacations and you won't want to leave home without them!
1. BABYBJORN Travel Crib Light
– This crib is not only light weight and extremely easy to set up, but it provides your baby a safe, comfortable space for sleep or play at home or on the road. It's main feature is it's plush, cozy mattress and a sturdy base that does not wobble. It's not bulky in the least and makes traveling so much easier. We highly recommend it!
2. Baby Shusher
– For those quick moments in a car or on a plane where you need to drown out the noise, this is the go to item. This noise machine only runs for 30 minutes but it is small enough to place anywhere without needing a plug to do so.
3. WubbaNub Infant Pacifier
– This pacifier makes it so easy for those little ones to find it and replace it during the night with it's plush toy designed to give your baby comfort. This smoothie pacifier not only is made of medical grade silicone that is latex-free, but the adorable, bean-filled animal friend provides positioning support for the pacifier.
4. aden + anais Classic Muslin Swaddling Blankets
– By now you know how much we LOVE everything aden + anais offers, especially their adorable organic muslin swaddle blankets. These light weight blankets are easy to use, comfortable, light weight, and manageable to pack.
5. Ergobaby Four Position 360 Baby Carrier
– Sometimes you just need to carry your baby for their nap while you're out and about. And that's just fine. Might as well carry them in a comfortable and supportive carrier. The ergo baby 360 is a fabulous purchase for babies or toddlers! It grows as your baby grows.
6. The Gro Company Gro-Anywhere Blind
– Having a dark room is essential for a goodnight's sleep, especially when your child's body clock is on a different time zone. This easy to use darkening shades allows for any room to be dark in a matter of minutes.