Joy exudes out of the heart of Janelle Aubert. She loves people so deeply and empowers you the moment she meets you. Just being in Janelle's presence makes you feel safe and loved without feeling judged. The instant I met Janelle and her adorable family, I knew I wanted to hire her as a sleep consultant for my team. Not only is she detailed oriented and goes the extra mile, but she is intentional on getting to know your heart. Janelle thrives on giving sleep to a tired mommy and makes it her absolute mission to have you succeed before your session is complete.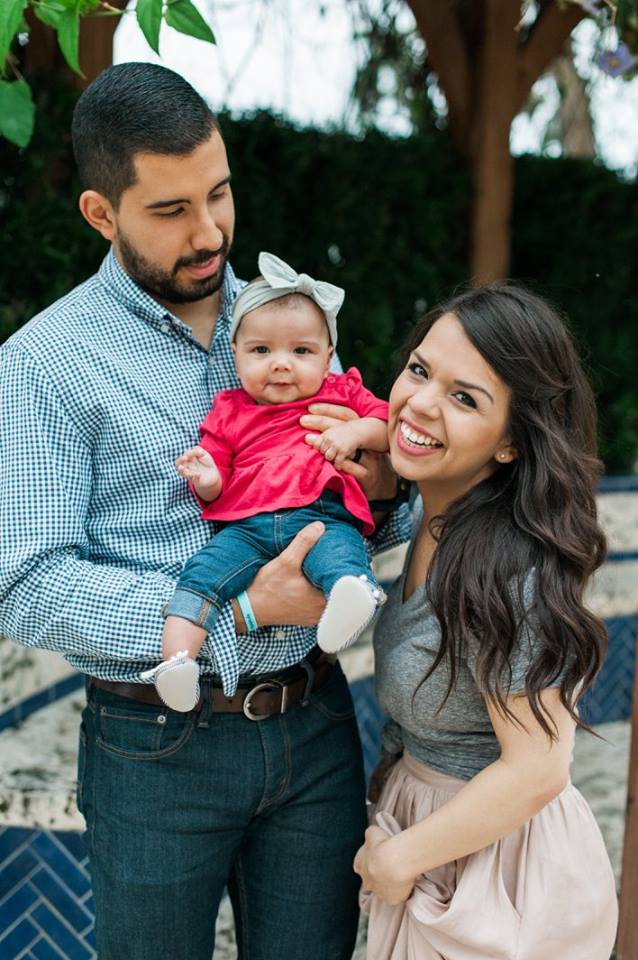 Q: What do you enjoy the most about working with the families that you serve?
A: My favorite part about working with these families is watching how much this process can change their lives! It's so much more than sleep coaching; it's leaving two parents at the end of an in-home sitting on the couch and spending time together for the first time in months. I love to see the freedom it can bring to a family, and how I see parents go from barely getting by and constantly being in survival mode, to thriving and feeling like they have control of their lives again.
Q: What is your favorite part being a sleep consultant?
A: Sometimes I feel like I have super powers, and I'm able to use them for good! Haha, maybe it's a stretch, but I just know how much this process can be life changing for a family, and I love that I get to be apart of it. I also love being able to help my friends who are becoming moms for the first time, an being able to be a support and encourager to them. Speaking life into my clients who are often at their wits end, sleep deprived, and who feel like they have no idea what their doing is such an honor. I make it a goal to not get off the phone with a mom without finding something to encourage her with, and how she is the best mama for her little one. 
Q: What have been some of your most meaningful relationships that you've formed with families over the years?
A: I can honestly say that some of my clients have quickly became friends. I have had clients that I've clicked with right away, and we find ourselves laughing and truly enjoying the week or two of their support. Things can get real and personal when working with families, and I never take it lightly that they allow me to be apart of their journey and trust me enough to speak into the process. I always tell my clients during our support to be honest with me, and include me in what their feeling and what's going on so I know how to best support them. Many of my clients still check in, and send me pictures and updates a year later of their sweet little one who's sleeping like a champ. I've even had one client invite me to their little one's first birthday party, one week after our in-home just because we hit it off so quickly. There's nothing more rewarding than that!
Q: What is your favorite sleep package we offer and why?
A: I truly love all of the packages we offer, but I LOVE our in-homes. I am a very personable person, and I just love getting one on one interaction with parents, and it's where I feel like I thrive the most. I am able to truly enter into their world, and feel like I am most enabled to support and encourage them in so many more areas. My goal before I leave their home is that they feel encouraged and empowered to continue the process, and like they know what they're doing! It makes it all worth it when I leave two parents sitting on the couch together spending one-on-one time together for the first time in months, and often times years. I may have entered their home as strangers, but I always feel like we leave as friends.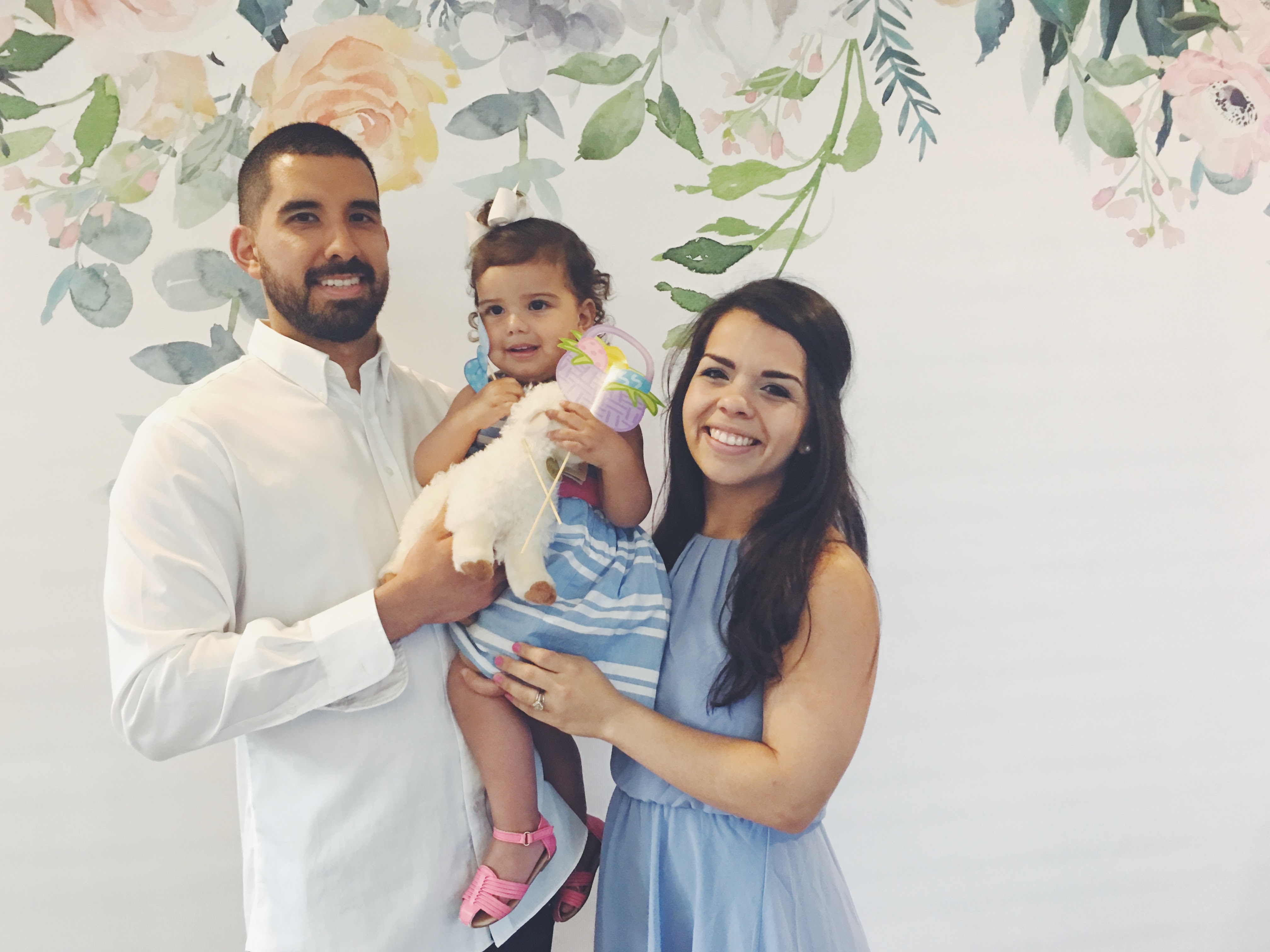 Q: Are there any heart-warming, humorous, or inspirational stories you could share?
A: There are so many that come to mind, but one story I will never forget was from an In-home I had about a year ago. I had a mom who had been co-sleeping with her sweet boy for his first 18 months of life, and decided she was ready for the transition to his own room/crib. This change was BIG, and we spent about a week preparing for it. The mom was feeling very emotional about it (of course!) when I had gotten there, but was so determined. We had talked many times prior to the in-home, and we decided on a very gentle method that the mom could comfort her little guy as needed next to his crib. I will never forget this mom, because I don't think I have ever seen someone so committed to the process as her. After two hours, this little boy was finally asleep IN HIS CRIB, and mom was with him re-assuring him every step of the way. She never wavered, and she was committed to sitting in that chair next to him no matter how long it took. When she came out after he was asleep, we both hugged and cried! The mom didn't think she could do it, and she was so proud of herself and her sweet little man who was sound asleep. My favorite part of the story is he slept the WHOLE night through, and went to sleep within 15 minutes for bedtime the next night. I still check in every now and then, and he has never went back! He is so happy and now he loves bedtime and his bedroom.
Q: What has been the most surprising thing about working with infants? 
A: How adaptable little ones can be! When everything is in align, infants will truly surprise you with what they are capable of when it comes to sleep and routine. My favorite response from parents after our support and process is how they didn't know how much sleep their little one needed, and was capable of! When we go through and uncover what it is they need or are missing, it's like we unlock what their body has been looking for, and all of a sudden you have the happiest baby in the world!
Q: How has your own experience as a mother helped to prepare you for the work that you're doing?
A: It helped me in a million ways, but primarily is helped me to relate and truly understand what parents who come to us are going through. I came to The Cradle Coach as a client myself, completely desperate and exhausted with my new baby girl. I experienced what it was like to go through the process, receive all this love, help, and support, and how it completely changed my family's life. The path of our parenthood would forever be different just because of this little decision we made to get help. Now, when I have parents come to me in the same place I was in, I can completely understand where they are and speak to the direct areas I know they need some encouragement! I can also speak as someone who is on the other side, and offer hope that it gets SO MUCH BETTER, and their goals ARE possible.