Most of you know what a big fan I am of The Wonder Weeks book (and app), especially for new moms. If there was just one book I could give to any new parent, it would probably have to be this one. The Wonder Weeks allows parents to follow their child's growth and developmental patterns and to also understand their child's reactions during this process. What is even more amazing is that The Wonder Weeks now has created a revised version of their book which includes SLEEP TIPS!!!! Ahhhhh a sleep consultant's dream.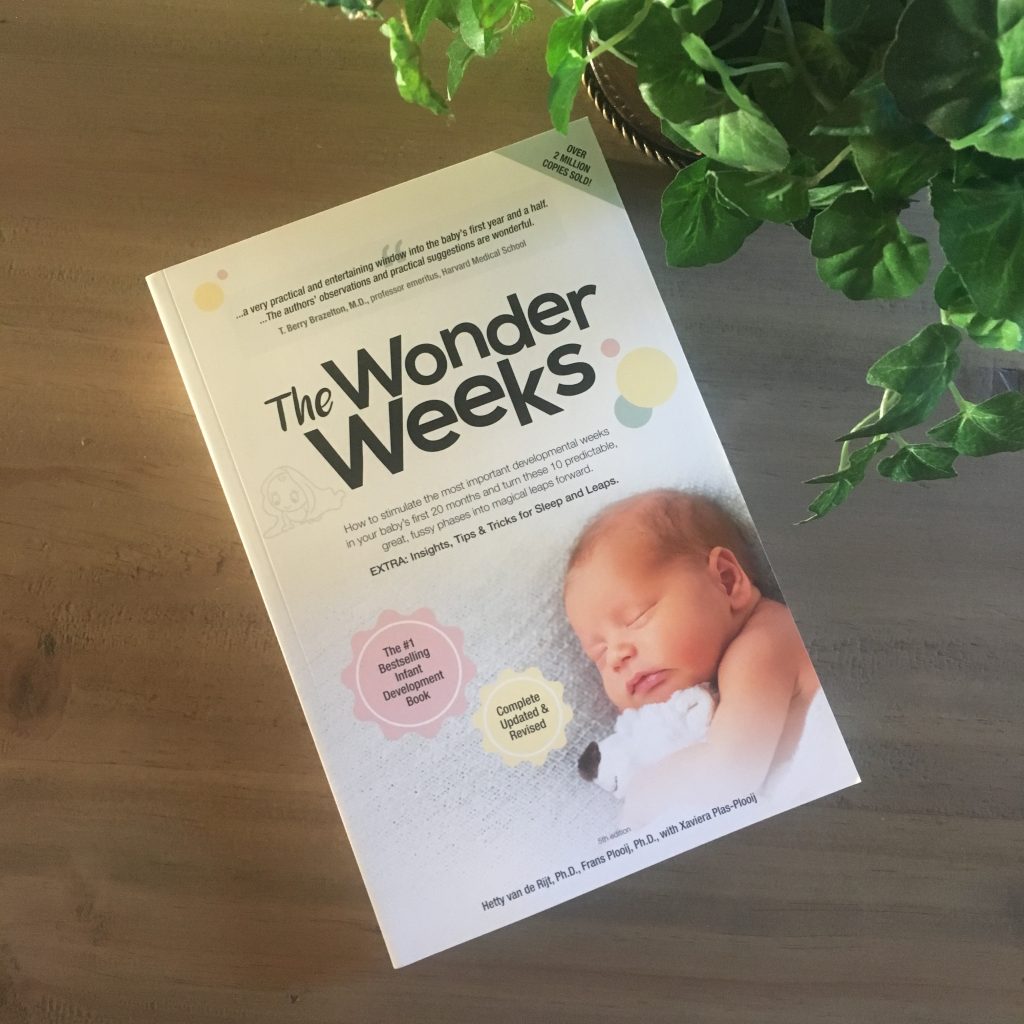 A few sleep tips are scattered throughout the book but the majority of the sleep information is located in the back section of the revised version. They break it down into why sleep is so essential for your baby's growth and development and what to do to help eliminate bad sleep behaviors during these times. What I found most interesting was the detailed description of each leap broken down into the sleep needs, based off of their age (starting at the newborn stage). The description at every stage is spot on and what we see for most children at those ages.
For a sleep consultant, the goal is always to get your child to learn how to find and use their soothing skills so they obtain the needed amount of sleep to grow and develop. In the book, they even go a step further and explain to parents the science behind sleep. They show the clearest graphic on sleep cycles and how your baby goes from non-REM sleep (light sleep) to REM sleep (deep sleep) and back around again. This is a great tool for new parents who don't quite understand a baby's sleep cycle as it will allow you to gain a better understanding as to why your child wakes after 30 minutes of a nap.
It's truly fascinating to see how spot-on the developmental leaps are. I remember when my children were babies, I would hear my Wonder Weeks app go off saying a leap would be happening this week. Sure enough, fussiness, irritability, and lots of night wakings were occurring at that same time. Without the understanding of this process prior to those hard weeks with my children, I would have been a complete mess. Instead of crying when my kids were awful, I embraced the madness and appreciated the growth. It calmed my over-analyzing mind.
There is so much more to this book – quality information and insight into your child's little minds and bodies. If you would like to know more on when these milestones occur, check out one of our prior blog posts here. I would HIGHLY recommend you purchase this newly revised copy as soon as you can and grab one for a soon-to-be momma, too! It is the only manual you will need for your child once they make their appearance into this world. You can purchase your book here: The Wonder Weeks