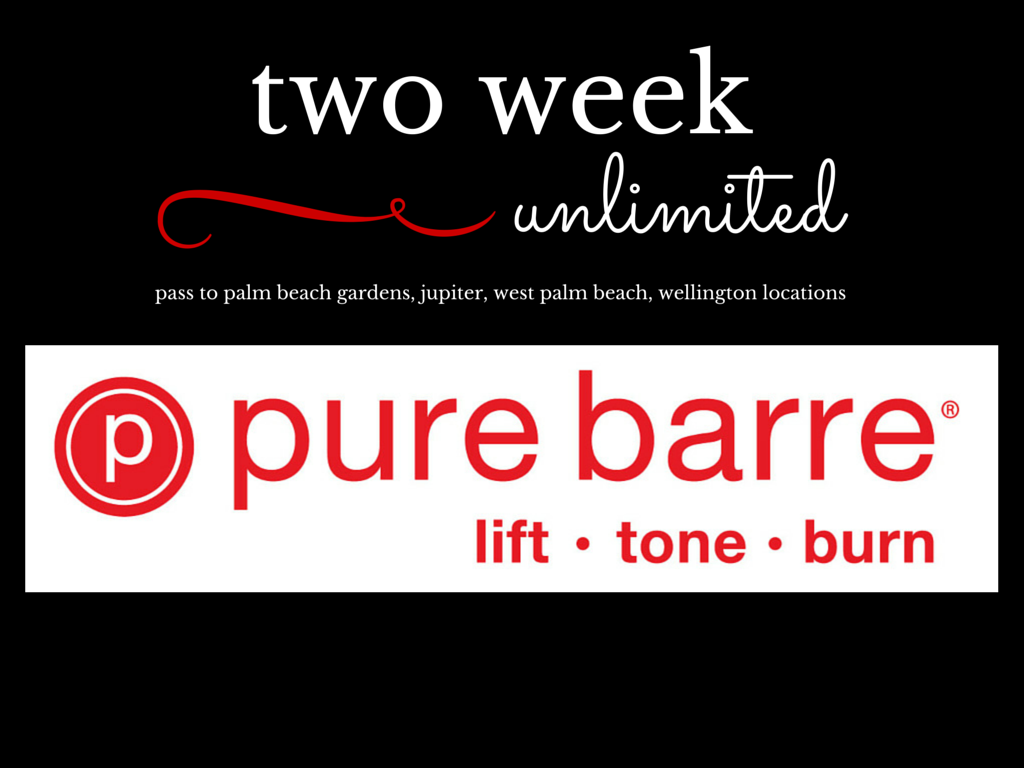 On the third day of Christmas my sleep coach gave to me…. A two week unlimited pass to Pure Barre!
I can honestly say I love Pure Barre. First and foremost, the instructors and owner COULD NOT be nicer. No matter who is in the lobby when you walk in, you will be greeted with a smile. Melissa, the owner, is extremely welcoming and seems genuinely interested in the progress of everyone who comes in to the studio. The class is 55 minutes long and goes by very quickly. If you live in the area and are looking for a great workout, I'd encourage you to try Pure Barre. You won't regret it!
Enter below for your chance to win a two week unlimited pass to one of their locations in Palm Beach Gardens, Wellington, or West Palm Beach!