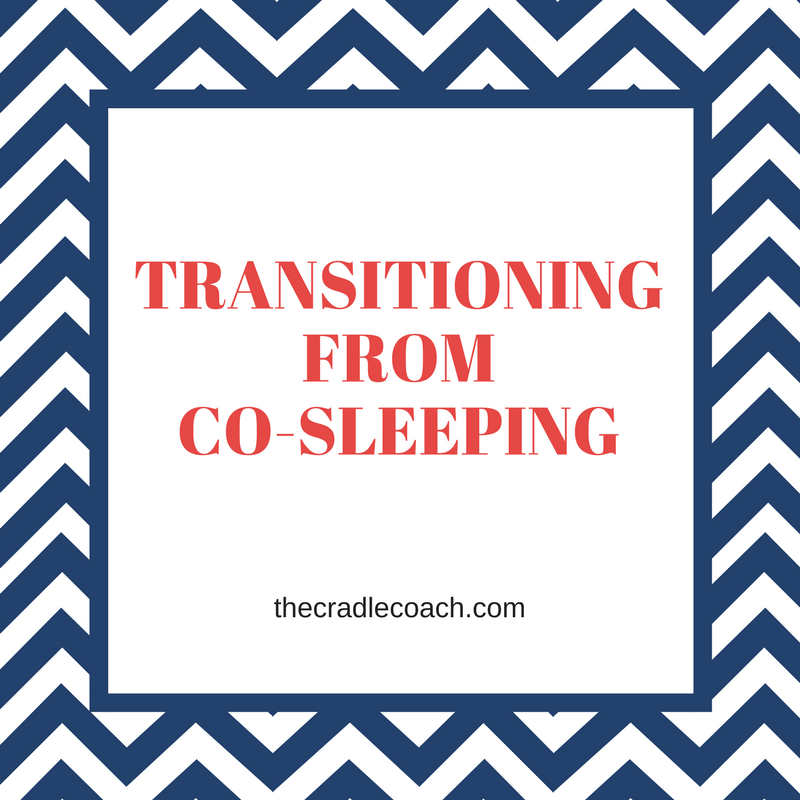 So many people have misconceptions about how all of us here at The Cradle Coach must feel about co-sleeping. I have clients who call me, embarrassed to say that they have been co-sleeping for years. Here's the thing, we are pro-YOU. We are on your side and fully support you, as a parent, and any convictions and philosophies you have when it comes to your little one's sleeping habits. If co-sleeping works for your family then we fully support that! If you ever get to the point where you are ready to make the big transition then we want to be sure that you receive all the support that you'll need.  We want to make it a smooth and slow transition for your little one and your Momma heart. We always make sure that you are ready and that we move SLOWLY and gently. It is a huge change for everyone so support with the right method can make all the difference.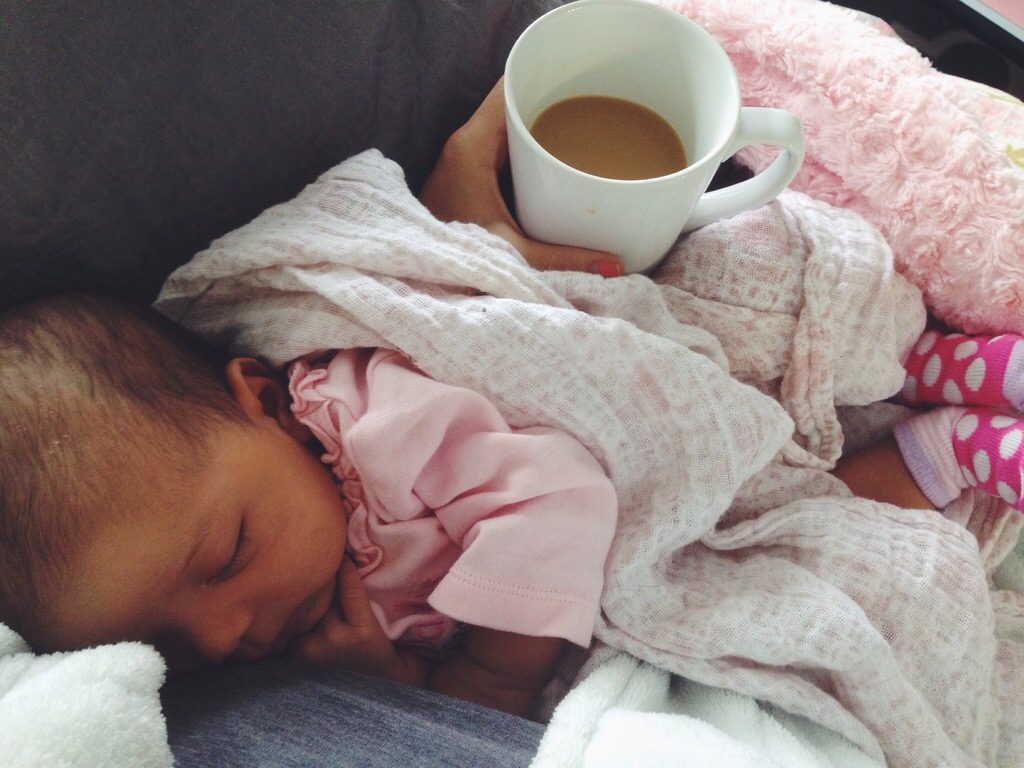 When I became a mom for the first time, there was nothing that prepared me for the intense bond and unexplainable love that I would feel with my new baby girl. I always wanted her close and loved the feeling when she was on me. I felt the most overwhelming need to protect her always and to be sure she was safe. While it was exhausting on me at times, it gave us the most beautiful bond I wouldn't trade for the world. So, I get it! I know the feeling and there's truly nothing like it. After a few months of co-sleeping, I got to the point where I started getting a little claustrophobic in our queen sized bed and began noticing that her sleep just wasn't the same anymore. I was no longer getting the sleep that I needed to be the best mom I could be. We got to the point where it wasn't working for us like it once did and I was ready for the change. This was the first time I reached out to Melissa and I am so glad I did. I wasn't working as a baby sleep consultant at the time so I had no idea where to start. Her support and guidance was exactly what this first-time momma needed, and it was such a smooth transition. She and I finally began sleeping for longer stretches at night and it was a whole new world for the both of us. 
Here are a few tips if you are thinking of making The Transition from Co-Sleeping to be sure it's the smoothest transition possible:
Be sure you're ready

 
This is number one! If co-sleeping is working for your family and you are just not ready to part with the all-night snuggles, then wait. This is your decision as a parent and you shouldn't feel pressured into making the big change if you know in your heart you aren't ready. 

When you're ready, you'll know! You might be like me where you just reach a point that it's simply not working anymore. If you do, contact us and we will give you the perfect plan and support you'll need. 
Plan for it 
If you've been co-sleeping for a while, the best thing to do is schedule the transition. Put it on the calendar! Pick a time where you are able to focus on it and be consistent. If you plan it out, you are much more likely to follow through and be successful. 

Be sure to have a set plan and a method before starting. This is where we come in to play! We would love to help you on this journey and create a custom plan that is perfect for you. This will help you be prepared and confident before making any changes. 
Move slowly and manage your expectations 
Any kind of sleep change takes time. Don't expect miraculous results after night one but know progress comes with consistency.

When transitioning from co-sleeping we will typically move in different phases. I always encourage parents to focus on one change at a time so that you don't get too overwhelmed. Pick a pace you're comfortable with and move from there. 
Get support! 
I say it all the time – support makes all the difference. If you know this is a big change for you, don't do it alone! I advise one of our packages that come with continued support (The In-Home Package or The Telephone Package) so that you have someone cheering you on and guiding you through the different phases. 

In addition to professional support, call one of your friends and let them know the new plan. Have them check in with you for some extra love and support! 
Remember, we are on your team! We love all of our clients and truly believe you make the best decisions for your little one. If you're ready to make the change, contact us today and we'd love to chat – (info@thecradlecoach.com) 
Sweet Dreams, 
Janelle Aubert 
janelle@thecradlecoach.com