If you were like me as a mother, you have researched and done even more research to find the very best for your little one. I take into account moms opinions on facebook groups as my number one source for a solid review. Anyone else? We made a list of our three favorites for each type of baby product that can help steer your little one towards sleep!!
Best Video and Smart Baby Monitors

Worry less about your child's sleep with this incredible technology. The Smart Sock connects to a base station that glows green letting you know everything is okay, but uses lights, sounds and app notifications if heart rate or oxygen levels are too high or too low. Parents can sleep better and have less anxiety knowing they'll be made aware if levels go outside of preset zones.

If you're in a hurry, the summary of this review is that this camera and monitor are great and the customer service provided by the company is outstanding. So stop hunting and trying to find the perfect baby monitor. Get this camera and monitor – it provides you with all the features you want. You really aren't going to find anything better. The monitor had a clear picture in day light and more importantly, at night. The monitors range was sufficient and can even be used while a baby's room is on a different floor!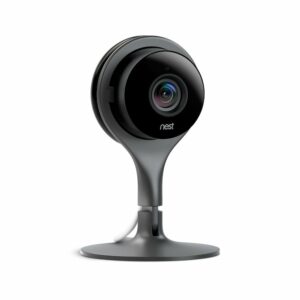 The Nest
Honestly, you can't go wrong with purchasing The Nest as your baby video monitor. It can be used for any stage and grows as your child grows! The Nest Cam sees it all! Get alerts through your Nest App whenever the camera detects movement and activity. And the coolest part is that the Nest Cam can tell the difference between movement from say a hand getting into a cookie jar, and a person entering a room. Person Alerts and Activity Alerts can help keep your home safe even if you aren't there. The Nest Cam Indoor has a built-in speaker and mic, so you can hear what's happening at home or speak through the app to your baby. This is the best all in one monitor out there! 
Rockers and Swings

This can be a LIFE SAVER for most parents struggling to get their child to fall or stay asleep, especially if you have multiples. There is an app that goes along with the Rock n Play that significantly increases options and functionality. The app offers a gentler vibration option, and you can set the duration of each the movement/vibration and the duration of the white noise separately: 30min, 1hr, 2hr, 4hr, 6hr, or continuous. Pleasant music, two nature sounds, and a simple white noise.


This rocker mimics human movements for your baby and is ideal for when you have to finish cooking, put away the dishes or do any of the things parents do while juggling a baby. You can easily adjust and lock the exact angle of the cradle as well. Unfortunately it is only as great as your baby accepts it. 
This thing is simply the greatest baby gear I've encountered and although pricey, worth every bit. The SNOO boosts sleep with the same rhythms that calm babies in the womb and is the only bed to meet all AAP Safe Sleep Guidelines. The SNOO Sack swaddle clips to the bed, securing infants safely on the back. This entire product is safe, organic and helps create a long stretch of sleep! 
Toddler NightLights

This nightlight is stylish and modern yet neutral. And because the light can be just about any color, it can fit in with whatever color scheme your room is. It's so easy to use. The downloadable phone app works for both Android and IOS and is very self-explanatory. Programs can be set to start and finish at any time each day (or set days of the week) and include settings for light color and brightness as well as your choice of sound (or silence) and the volume of the sound.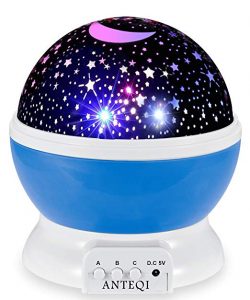 This little light really puts on a show. It projects stars and moons on the ceiling and walls of your room. It works for any sized room. There are several color options for the lights (white, blue, green, and red) and you can chose one or all colors or any combination. You can also have them alternate. There is an option to have the dome rotate, which is our favorite setting. As it spins, the stars and moons slowly glide around your room. It really is beautiful and relaxing. I want one of these for my room! 

Not only is this turtle cute, but it's also comforting for any toddler fearful of the dark. The Cloud b Twilight Turtle nightlight projects a complete starry night sky onto the walls and ceiling of any room, making night-time a lot less scary and a lot more fun. Simply press the button on the turtle's shell which will ignite the stars and keeps them glowing for a 45 minutes–just enough time for most children to drift into sleep.
Toddler Sleep Clocks 

Possibly the best money you will ever spend when your toddler transitions to a big bed. Once your child has a new sense of independence and can roam freely at any time of the night/morning, you will find this to be the exact tool you need in order for them to stay in bed. Place it in her room, set it to turn green at 7am, and begin to teach them to stay in bed until that light turns on.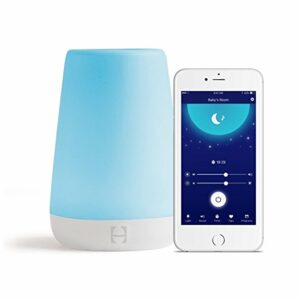 The sound machine function produces a wide range of soothing background sounds: "woodsy" noise (crickets), rain shower, white noise (like television static), singing birds, ocean waves, rippling water, a "laundry machine," and three different sets of melodies. These sounds are surprisingly not nearly as annoying as I assumed they would be — most of them are actually quite nice. The "Okay to get up" feature will be great when our little one becomes a toddler. Basically, just set a program for a particular color to turn on at a certain time in the morning so your toddler knows it's "okay" to get out of bed for the day. 

The SleeperHero is an interactive sleep training toy that works with the simple press of a button. Red light means stay in bed, green light means time to wake! Even doubles as a subtle nightlight, BONUS! Set the parent-controlled timers on SleeperHero's back (current time, awake time, and sleep time) and then slide to lock position, and let the cue lights do the work. Not only does SleeperHero help promote a more restful sleep schedule, but he's a SUPERHERO! Sent to watch protectively over your child while they sleep, SleeperHero is a soft, huggable plush your child can snuggle with at bed or nap time. Includes a beautifully illustrated, 32-page storybook to help introduce your little one to the SleeperHero concept, ideal for kids transitioning from crib to toddler bed! Great for all occasions: Christmas, Birthday, Easter, Baby Shower or even becoming a big brother or sister! 
Blackout Curtains

This is a great product for travelers with small children or anyone who want to darken a room for sleeping. These blinds work great when you are in need of something quick while on the go.  It's held up with suction cups and is adjustable depending on the window size. But if you want something that is permanent, buy something else.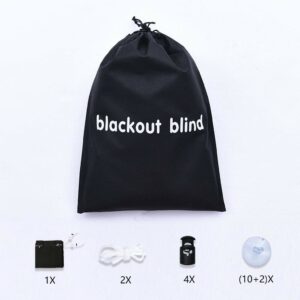 These gorgeous blackout drapes are really nice quality! It completely blocks light out! The grommets at the top are better than a small cloth enclosure because you can loop it outside of the rail or over another panel – really maximizing the space blocked.


All else fails, grab a sheet and place it over your child's windows. Anything that helps eliminate the light will help your little one fall asleep and stay asleep.
Baby Nighttime Diaper Hacks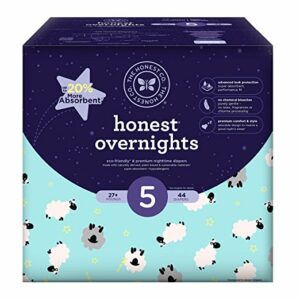 Most little boys are notorious for peeing through their diapers at night. It's like they save it all up for the night (and for mommy and daddy to clean up the next day). These nighttime diapers can hold SO MUCH, and without feeling like they're about to fall apart. They're sturdy and nothing leaks through.

Sposie Booster Pads are a long-wearing extra-absorbency disposable diaper pad that simply inserts into diapers or training pants. Sposie Booster Pads are perfect for extended use situations for overnight protection and travel. The unique flow-through pad wicks away moisture that often irritates skin. These pads hold up to 8 oz. of fluid and will keep your baby feeling dry and comfortable.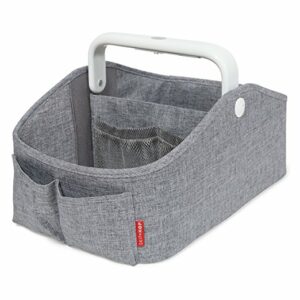 This is a great diaper caddy. It's just the right size. Some are huge and get cumbersome to move around the house and others are so small they have to be refilled every day. This one gives me a couple days between refills and holds everything I need without getting too heavy.The fabric and the structure of the caddy is wonderful. The fabric is easy to wipe down when it gets dirty and the whole thing maintains it's shape even when full. The handle is comfortable and includes a light. At first I thought the light was a bit silly but after using it awhile I've found it to be helpful for middle of the night diaper changes when I'm fiddling around trying to find things but I don't really want to turn on a lamp. It's just enough light.
Best Sleep Books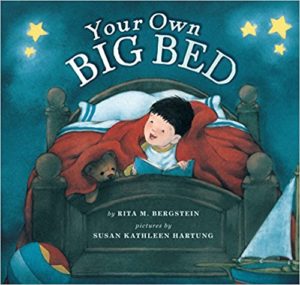 We wanted to gently transition our son into sleeping in his own bed in his own room, and so many books we looked at focused on the negative: about how it was scary, or how the protaganist would rather sleep with mommy, or how many stuffed animals it took to keep the monsters out. This book was such a great find! It's gentle in tone, with beautiful pictures, and really helps make the transition into part of being "a big boy."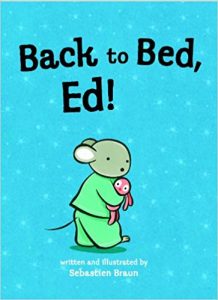 Getting ready for bed is lots of fun at Ed's house. But while Ed loves going to bed, he doesn't like staying there.
At bedtime, Ed plays silly games with Dad. He has a drink and brushes his teeth. He takes a bath and cuddles with Mom for a bedtime story. Then Ed is off to bed with hugs and kisses.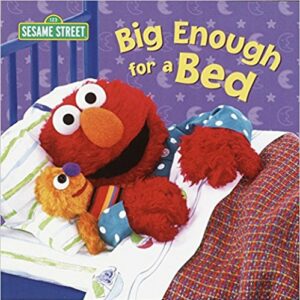 Elmo is just too big for his crib! He's finally ready to sleep in a big kid's bed! It may take a little while, but with his favorite snuggly blanket and his teddy bear, David, by his side, soon Elmo feels comfortable in his new bed.