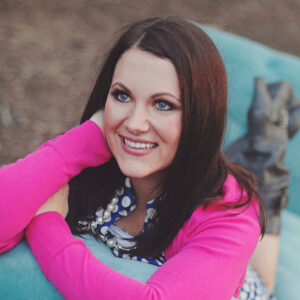 Name: Jamielyn Nye
Children: (1) 5 year old boy, (1) 3 year old girl
Blog/Company: www.iheartnaptime.com
Tell us a little about yourself? I'm a 20 something year old mom who loves to create. I love finding something old and making it new again. I also love to be in the kitchen with my two little ones. Baking is my specialty. Read more HERE
What inspired you to create I Heart Nap Time? I was inspired to create I Heart Nap Time when my husband was in medical school and my little one was napping. That is usually when I had time to myself and would craft. People would always ask me how I made something, so I thought I would start posting the instructions and recipes on a blog. I never would have dreamed it would have grown into what it is today.
Best moment in career thus far? Being featured on Better Homes and Garden! I was also super excited to be featured on Martha Stewart!
How do you balance the demands of your career, family, life, etc.? I try to involve my kids as much as possible. They help me bake my recipes and then craft while I take the pictures. I try to get my writing done during nap time or at night. I've also learned to hire out the things I don't love doing, so I can focus on the things that matter most.
Best advice you received: To always put your family first!
Something you struggle with as a mom: I struggle with balancing it all, but I find that sometimes I just have to let things go.
What have been the biggest challenges or obstacles you've faced being a mom and how were you able to overcome them? I've struggled with parenting my children differently. They both have different personalities and respond to different things. I'm still learning, but have found that by being patient and really focusing on each child's needs has helped learn what's best for each child.
What is the perfect picture of "you time"? Walking around Target at night with a smoothie in hand all by myself with no agenda or list. 🙂