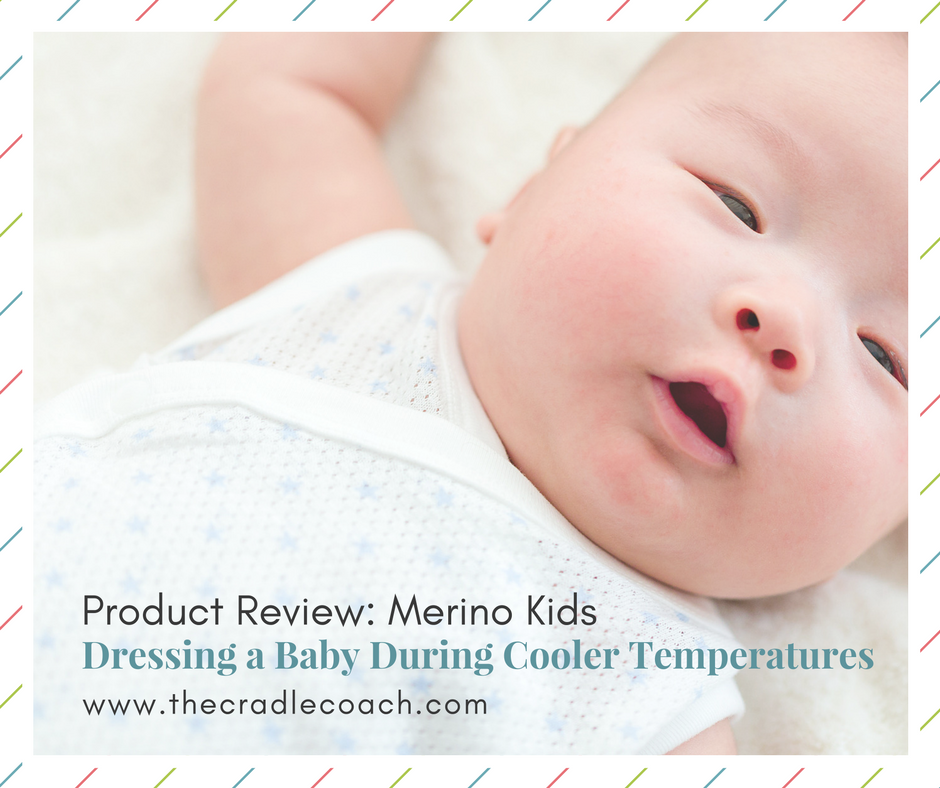 Dressing a Baby During Cooler Temperatures
When the weather turns chilly, make sure that your baby is kept snug and warm by dressing them in the right baby clothing. Choosing quality winter wear for your baby not only keeps them comfortably protected from the cold throughout the day, but the right sleepwear can help to make sure that your child, and the rest of the family, enjoys a more restful night's sleep.
During cold weather, you, of course, want to make sure that your baby is kept warm. However, bundling him up in loads of layers, particularly of synthetic fabrics, is not the best solution. This practice can, in fact, lead to overheating, which has been linked to Sudden Infant death Syndrome (SIDS). A great solution to this is Merino baby clothing, as Merino wool has the unique ability to automatically regulate the body temperature of the wearer.
Merino Wool??
So what is Merino wool? It comes, obviously, from the Merino sheep, one of the oldest established breeds of sheep which produces a thick, long-haired fleece with some very special qualities. Not only can it help to regulate body temperature, but each fibre has a silky covering which makes it super soft and ideal for new-born baby clothes as it will never irritate your baby's delicate skin. ??Merino wool not only keeps the temperature right, is also breathes, so your baby will never become sweaty or clammy. It is also very lightweight so your baby does not feel weighed down and restricted, and it is even fire and odour resistant. Best yet, for busy mums who don't have time for hand washing, Merino baby clothing can be washed on a gentle cycle in the washing machine. ?
Managing a Babies Temperature
Babies can lose heat from their bodies up to four times faster than adults, and there is no better way to ensure that your baby is kept at the perfect temperature in varying circumstances than with Merino baby wear. Losing just one degree of core temperature can cause your child to have to increase his oxygen intake by 10%, using up precious energy which could be much better used for growth and development. Youngsters can also lose a surprising amount of heat through their heads, so remember to keep them covered at all times during cold weather.
Swaddling
Your baby enjoyed the tailor-made temperature control of your womb for 9-months, and now out in the big world, he will require several weeks to develop his own internal temperature control. The ancient art of swaddling is an excellent way to recreate the security and comfort of the womb for your new-born. Don't worry, learning to swaddle is easy, and a new generation of cleverly designed summer and winter swaddles make it more comfortable and convenient than ever before. What's more, swaddling has been proven to help to establish healthy sleep patterns, as well as keeping your small baby snug and contented.
Keeping Babies Warm While Traveling
As your baby grows, baby sleeping bags made of organic cotton and lined with wool are a great option both at home and when travelling, allowing you to pass your child from the car into the buggy without disturbing them. These bags will keep your youngster contained within a protective pouch and at the perfect temperature. Don't fret, even though his arms are bare, your baby will be warm and comfortable as his core temperature will be kept constant.
Woollen baby vests and baby leggings can be used under other garments to keep your baby snug, or use them on their own like pyjamas, saving parents the need to pack more clothing. Wool baby snoods are perfect for slipping on when getting out of the car as the hood is incorporated, so no searching for hats! And always make sure you have a couple of Merino blankets in the car, as they are so very useful to have to hand when you are travelling.
To check out Merino Kids products, check out their website at http://www.merinokidsusa.com