I am so excited to share with you guys this product – something that I think every new parent needs in their home. Bringing home a newborn from the hospital can feel a bit scary. When we brought home our first child, all I can remember doing while she was sleeping was placing my finger under her nose every two seconds to make sure she was still breathing. That always caused a wake up which, as I think back, was probably my intention. But now, with this new monitor, you can cast your fears aside! Introducing the MonBaby!!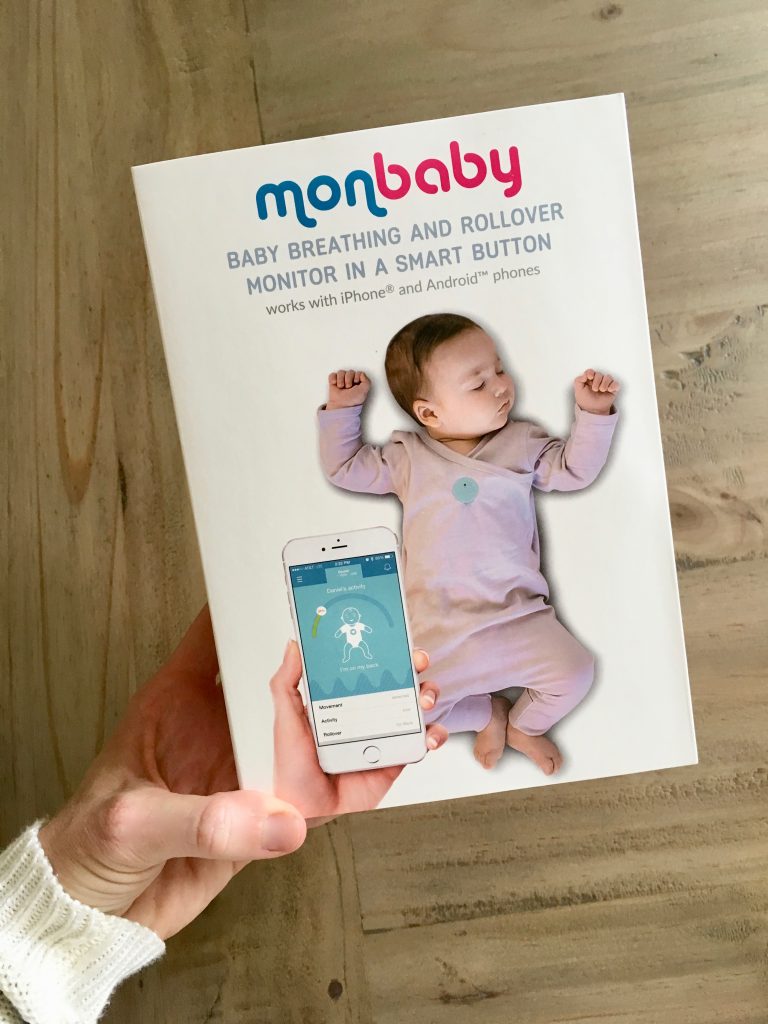 You guys – when I describe to you how amazing this product is, you won't even believe it. There are so many products out there that help monitor your baby's breathing patterns and send out notifications when something is wrong. But the MonBaby (a baby monitor in a smart button) has taken things a step further. To begin, you clip the button safely on your child's pajamas or onesie. The button is about the size of a half dollar, small yet safe and doesn't seem to irritate a baby at all.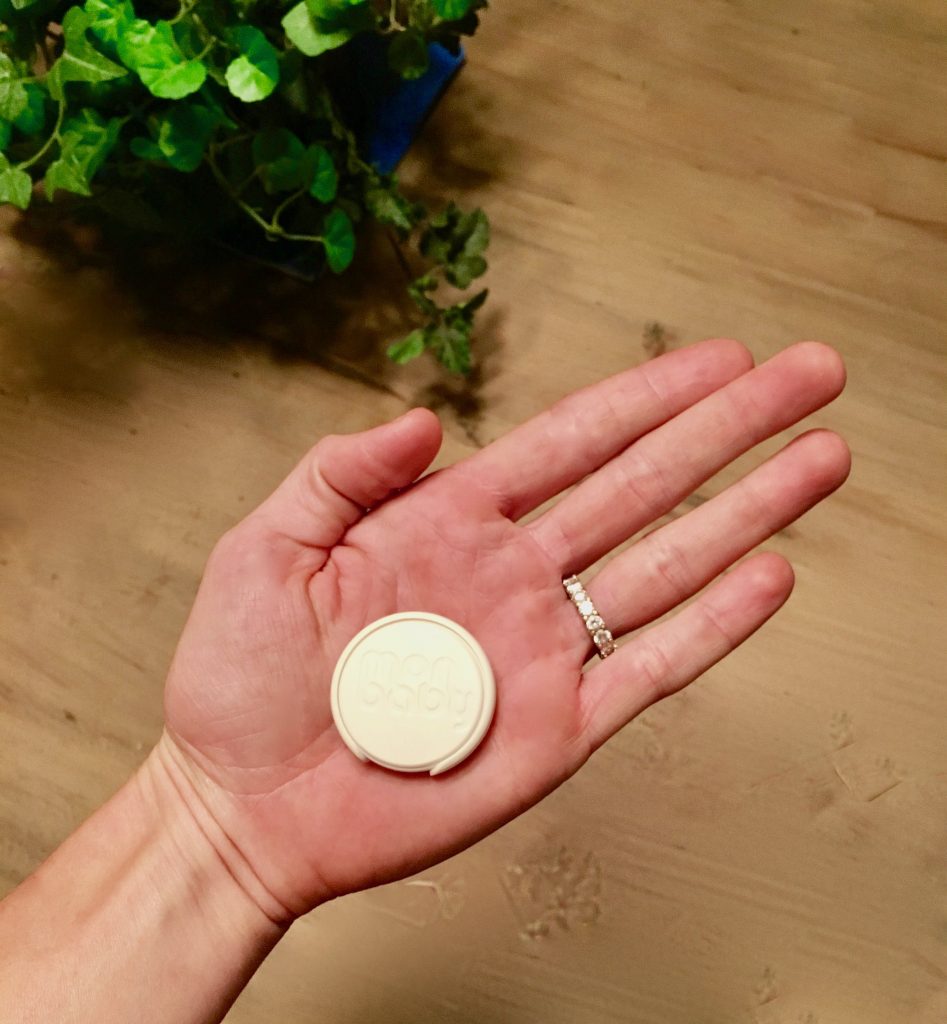 The main feature of the MonBaby is the rollover alert which helps a new parent follow the sleep recommendation guidelines given by the CDC (Centers for Disease Control) and the AAP (American Academy of Pediatrics) – babies should always sleep on their backs. When the baby rolls over, a notification is immediately sent to the parents smart phone (via an app) so they can act fast and roll their baby back to the safe sleeping position.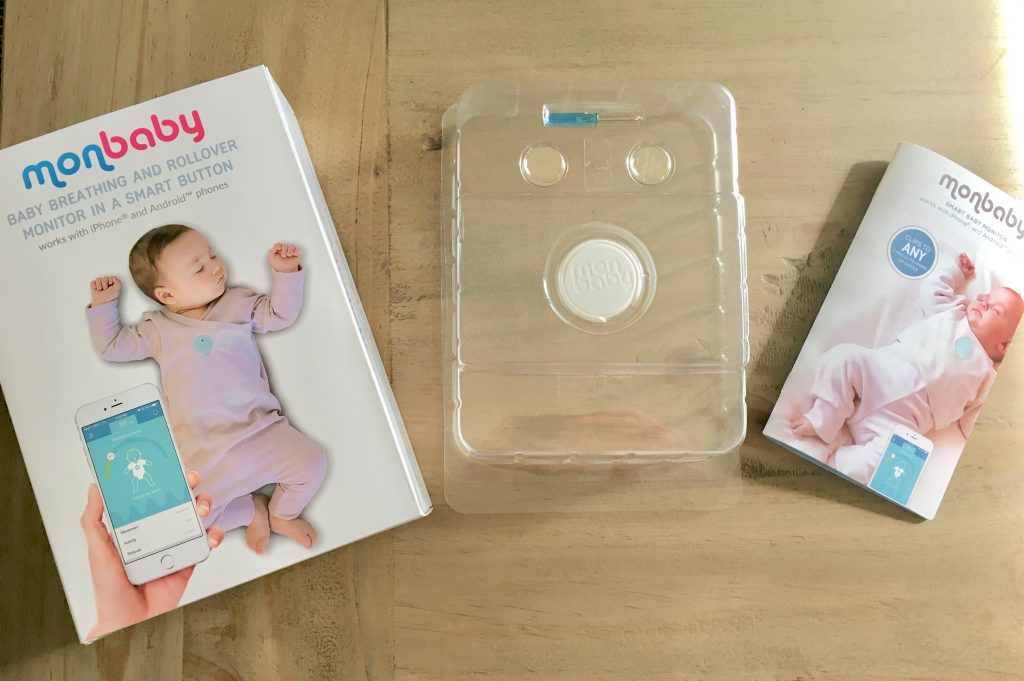 One of the best displays that this device offers in my opinion, is the breathing notification. If your child is displaying the faintest change in their breathing patterns, after 15 seconds of no movement, an alarm will immediately be sent to your smart phone where you can act quickly. So all those fears of mine back in the day would have been long gone if I had this smart button. The button also sends real-time updates of your child's movements, sleep cycles, and proximity directly to your smart phone. That means it doesn't need to be used only during the infant stage unlike most monitors. You can use this button as your child grows, walks, moves or plays outside. Simple as that. A device that grows with your child! Simply genius.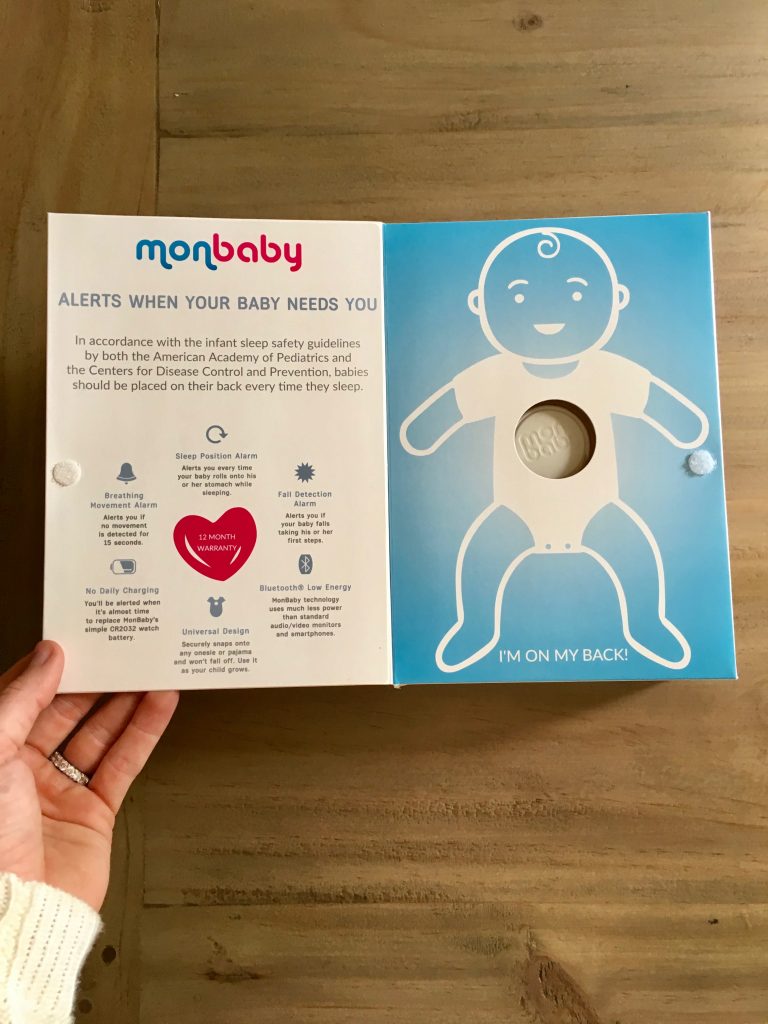 The company is amazing. Their goal is to educate new parents on safe sleep practices. Throughout their website, safesleep.monbaby.com and social media channels (their instagram), they never claim that their device will prevent or reduce SIDS, but it will allow a parent to take action when something doesn't seem to be right. Their goal is to raise awareness about problems such as SIDS and premature birth while providing families with technology that help follow these safety guidelines.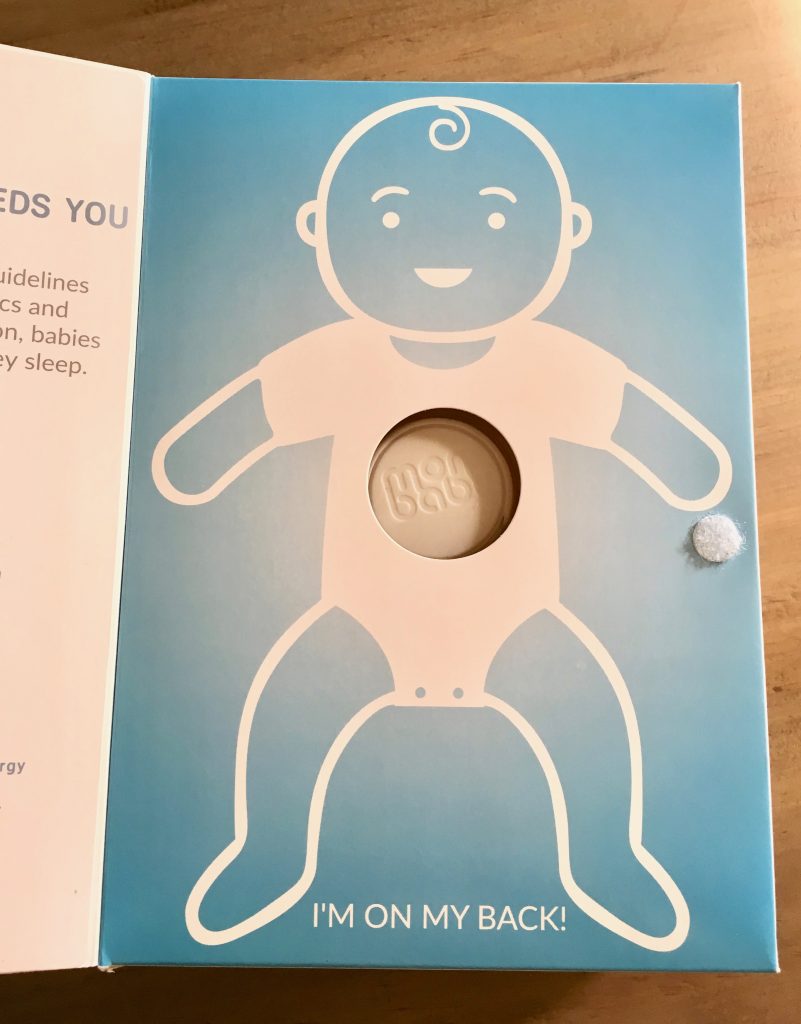 As a sleep consultant, one of the tools that MonBaby offers is their sleep cycle data transfer. When we work with our clients, we ask them to keep track of their child's sleep. This allows us to find a child's natural sleep cycle and create times based off that information. But with this monitor, it tracks your child's natural sleep patterns automatically and you can easily download the data! It's not yet available to download the data directly from the app but can easily be downloaded on a desktop. That's huge for parents!!!
All in all, this monitor is one of the best I've seen around. We're adding the Monbaby as a must have product on any baby registry!  MonBaby is giving our mommies 15% off on their baby monitor. Just click the link here for the discount: https://monbaby.com/#_l_3y