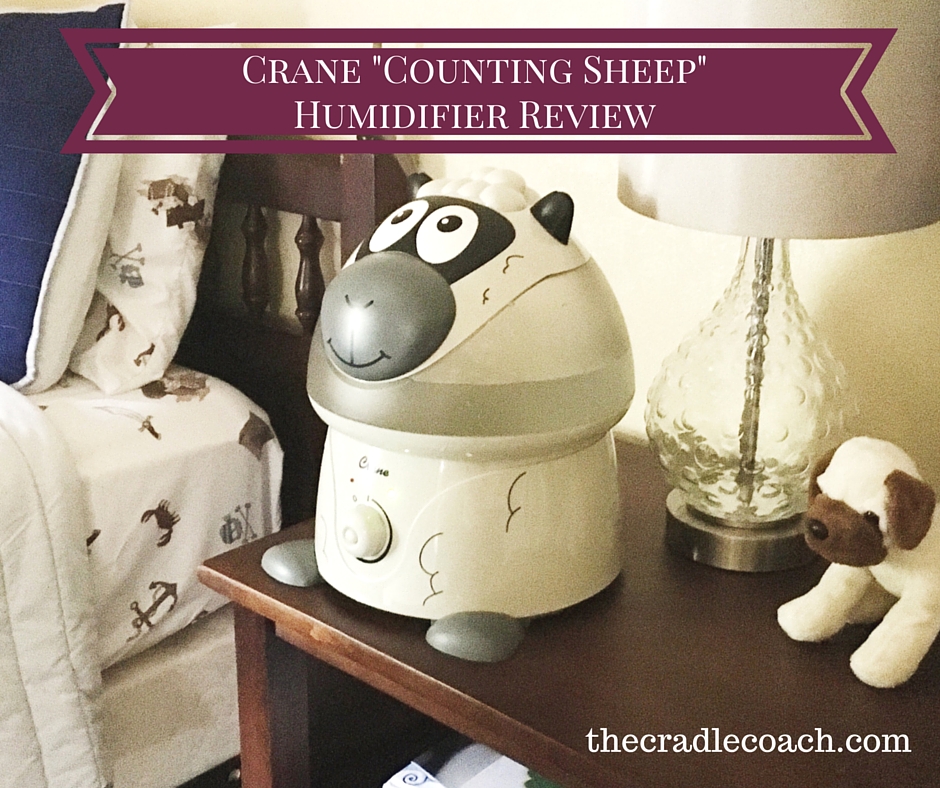 During these cooler winter months (okay who am I kidding), MONTH in South Florida, we've needed to turn on the heater during a few occasions. This has caused the kids skin and sinuses to dry out and during the day, a whole lot of congestion. A humidifier was just what the kids needed, but not just any humidifier…..a Crane.
We received the Crane's BPA-free Counting Sheep Cool Mist Humidifier and as soon as we took it out of the box, my kids were hooked. We loved the design and simplicity of the machine. This humidifier does all you would want from any similar product but it's not an eye sore as are other models. Their concept is so creative yet effective!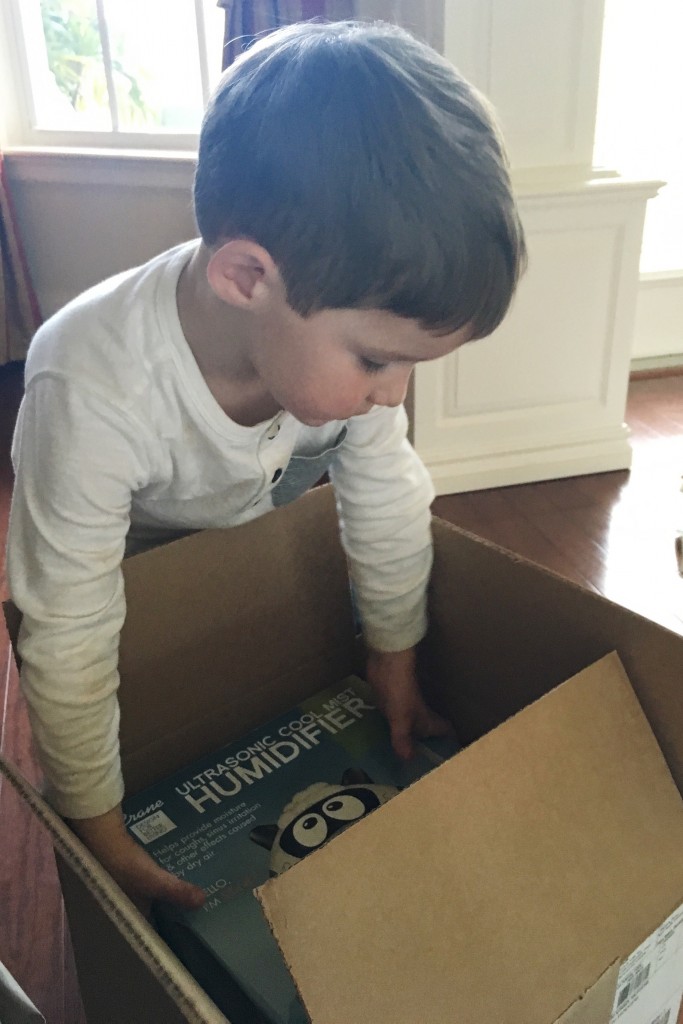 It was the easiest thing to put together. Once you fill the water, it can last up to 24 hours while running the humidifier on the lowest setting. I would recommend putting filtered clean water in the container. With the steam coming out of the sheep's ears, the design forces the flow of mist away from the unit itself. The machine also include a built-in auto-shut-off feature that engages when the water tank is empty to ensure safety. No filters are needed with the Crane.
With humidifiers, I get annoyed with using them after a certain amount of time being that they're so hard to clean. Not these. They're super easy! All that is needed is to empty the water basin daily, and use some water and two tablespoons of white vinegar to sanitize the humidifier once a week. Soak it for 20 minutes and wipe it down clean with a dry paper towel. That's it! Ready for the next time you use it.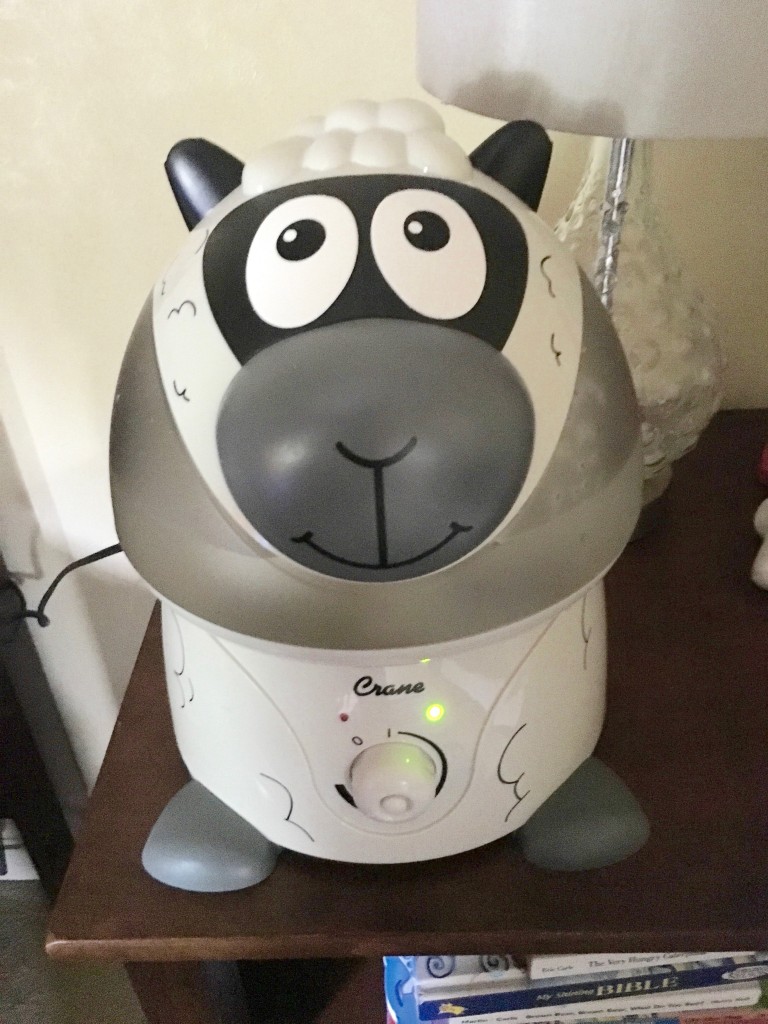 The best part of the Crane Adorable Humidifier is that it's so quiet! There is a quiet hum that is present when you turn it on but nothing more. A perfect tool for a baby or child's room without interrupting their sleep. My kids now want to "set up the sheep" as their bedtime routine even on nights when they don't really need it.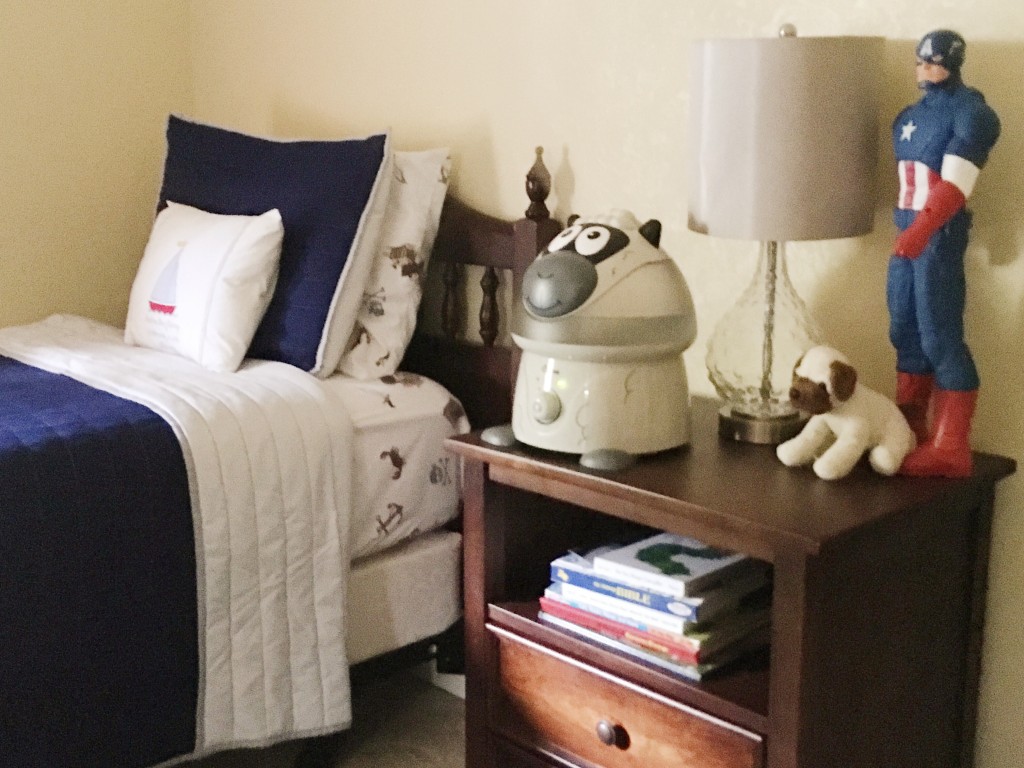 All in all, the Crane Adorable Humidifier is a perfect piece for any environment. The colorful, fun animal shapes that Crane offers, match any nursery decor and make a healthy companion for your little one! We highly recommend purchasing one for your baby or toddler. For more information on Crane products, visit their website HERE. You can also find Crane on their social media: Facebook, Twitter, Instagram, and Pinterest.